The Vision for the Aylsham Cluster Trust
For more than 15 years, schools in the Aylsham Cluster have been working together to transform education for children and families in the Aylsham area. Never have the schools in the Aylsham Cluster been so successful and so popular. Read more >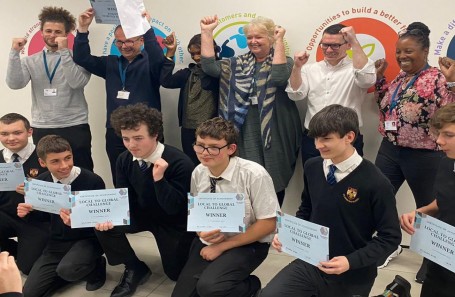 Our Vision Outlined:
Our collaboration of schools aims to work in partnership with children, young people, their families and local communities, clubs and societies. Together we strive to provide an inspiring range of experiences that aim to raise standards and aspirations and improve opportunities for all.
Our vision is for all children to learn in a rich and stimulating partnership that provides additional opportunities for us to work together creatively.

We endeavor to respect the individuality of the range of schools working within a supportive culture and building on our relationship of trust.
We also aspire to adopt the cooperative values of self-help, self-responsibility, democracy, equality, equity and community solidarity and the ethical values of honesty, openness, trust, social responsibility and caring for others to underpin our collaboration.
Through working together we can continue to become even better and even stronger by creating a lasting and sustainable partnership.
In the first few years of operation we are looking to build an active membership and to begin to build our networks. We need your help to do this.